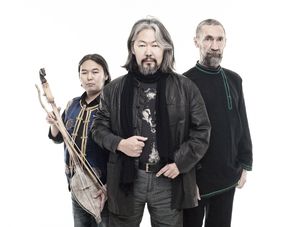 After planning and fund-raising, and tours and many emails, finally I got Yat Kha into the studio! The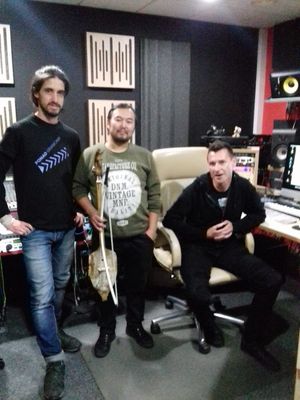 tour bus was late, the band were sick, we had 4 hours booked at JM Records in Wroclaw (great studio, I recommend it), and in the end only Sholban Mongush had the power to come and record and we only had 90mins!!!
But tradgedy turned to triumph, and those 90 mins were perfect, and a few days later Albert Kuvezin used a studio in Germany to add his incredible vocals. The outcome I'm completely blown away by, and I actually cried listening to it!!! 
Thank you so much Albert, Sholban, Jacek and Henning Küpper from the Lollipop Shop label. And of course all the backers and supporters who without their help this wouldn't of happened, I'm more grateful than I can express